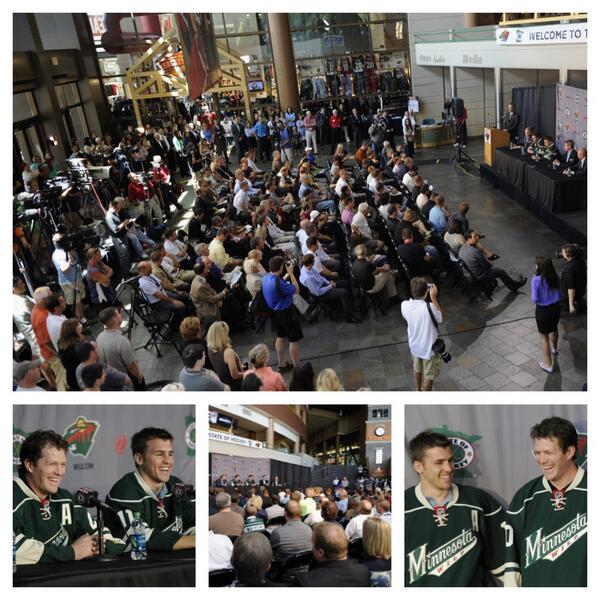 It has been a year since the Minnesota Wild had the largest press conference in MN Wild history. It has been awesome working with Ryan Suter and Zach Parise for the last year. The reason the Wild got so far the past season because of these great players.
Zach Parise is an alternate captain for the Minnesota Wild in the National Hockey League. He has also played for the New Jersey Devils, where he served as team captain. Zach Parise also has represented the United States at several different events. He helped Americans win a gold medal at the 2004 World Juniot Championships.
Ryan Suter is a professional ice hockey defenseman and alternate captain with the Minnesota Wild of the National Hockey League (NHL).Ryan's father, Bob, was a member of the historic gold medal-winning 1980 United States Olympic hockey team that defeated the Soviet Union in the famous "Miracle on Ice" game. Ryan's uncle Gary Suter was a long-time standout in the NHL. Ryan was alternate captain for the US team, earning a silver medal in the 2010 Vancouver Winter Olympics.
Keep checking back to our blog, MN Wild Freak, to get all the updates on all the MN Wild players and MORE!